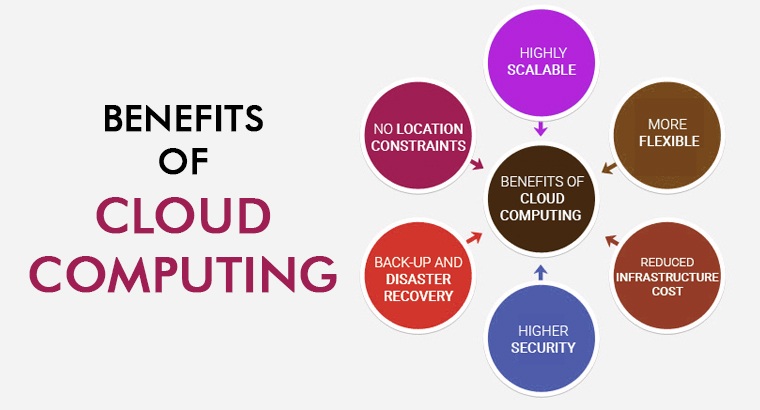 Cloud computing may be called as computing that is based entirely on the internet. The most trending cloud computing services are the AWS Cloud Services (Amazon Web Services). According to the estimates, 90% of the businesses in the United Kingdom are using a minimum of one cloud service. There is no doubt that businesses can reap huge benefits from cloud computing. In fact, the cloud becoming so ingrained in our society that even our washing machines are running on the cloud.
Top benefits of cloud computing
1. Reduced IT costs
Moving to cloud computing may reduce the cost of managing and maintaining your IT systems.
2. Reliability
With a managed service platform, cloud computing is much more reliable and consistent than in-house IT infrastructure.
3. Scalability
Your business can scale up or scale down your operation and storage needs quickly to suit your situation, allowing flexibility as your needs change.
4. 24 X 7 Availability
Most of the cloud providers are truly reliable in offering their services, with most of them maintaining an uptime of 99.9%.
5. Business continuity
Protecting your data and systems is an important part of business continuity planning.
6. Collaboration efficiency
Collaboration in a cloud environment gives your business the ability to communicate and share more easily outside of the traditional methods.
7. Security
Although cloud service providers implement the best security standards and industry certifications, storing data and important files on external service providers always opens up risks.
8. Flexibility in Capacity
Cloud computing allows employees to be more flexible in their work practices.
9. Enhanced Collaboration
Cloud applications enhance collaboration by authorizing diverse groups of people virtually meet and exchange information with the help of shared storage.
10. Access to automatic updates
Access to automatic updates for your IT requirements may be included in your service fee.
11. Easily Manageable
Cloud computing offers simplified and enhanced IT maintenance and management capacities by agreements backed by SLA, central resource administration and managed infrastructur